Why use self-storage?
Self-storage offers a flexible solution for both domestic and commercial customers.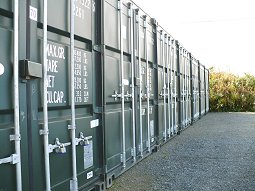 Your problems ... our solutions:
Domestic & Household Storage
When you are moving house and your new home is not ready.
When you simply require more space at home.
If you are renovating your house and want to keep your possessions safe.
A place to put your possessions while you go travelling.
If you are relocating overseas and need somewhere to store your belongings during the move.
Business & Commercial Storage
Are you wasting valuable office space storing files & records?
Do you have excess or seasonal stock to store?
Nowhere to put exhibition or event equipment?
Do you need a distribution point with 24/7 access?
THE USES ARE ENDLESS